Immagine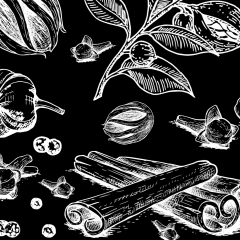 Black Pepper
Pancetta
A unique aroma, it melts in the mouth
Immagine
Italian pork bacon, seasoned with a film of fresh garlic and sprinkled with a sprinkling of black pepper which makes it fragrant but not spicy. Unique with its aromas, a round taste and maximum melt-in-the mouth experience.
Free from gluten and milk derivatives.
Weight (g): 110
Recommendations for use: open the tray and leave it for 5/10 minutes at room temperature before consuming.
Immagine