Immagine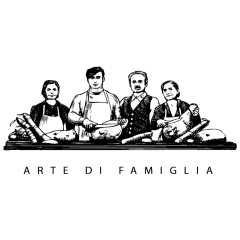 Lard of Patanegra
100% Iberian of Bellota
Immagine
Lard from 100% Iberian pigs, the same used for the Pata Negra raw ham of the same name (Jamón Iberico de Bellota). These are pigs reared in the wild in oak and cork forests in the Spanish region of Extremadura, with an average weight of 150 kg and fed only on acorns and grass. It has a pinkish white colour with a pleasant aromatic note that is not overbearing. Precious raw material, quality fat. A unique taste experience: the fat conveys aromas and flavours, giving sweetness and softness.
Free from gluten and milk derivatives.
Weight (g): 90
Recommendations for use: open the tray and leave it for 5/10 minutes at room temperature before consuming.
Immagine