Immagine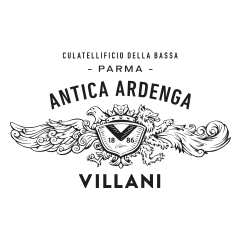 MARIOLA SALAMI
From traditions developed along the banks of the river Po
Immagine
Mariola is a unique salami that originates from meat curing traditions that have grown up along the banks of the river Po. With a full, sophisticated flavour, its distinctive character comes from its lengthy ageing in our damp cellars. Its name, meanwhile, comes from the local word for the thick, fatty gut used - as per tradition - for its casing, which creates its characteristic shape.
Tips for use: this is best cut by hand with a knife. The slices are generally laid out on a plate or cutting board in a "petals arrangement". Sometimes the fat can form droplets, or the slices may crack slightly. All of this is perfectly normal and part of what makes this salami one of a kind.
Gluten- and dairy-free. Only natural flavourings.
Average weight (kg): 0.600
Immagine