Immagine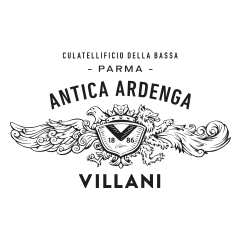 PRE-COOKED MARIOLA SAUSAGE
Cooked salami of Parma's low-lying areas
Immagine
Mariola is a cooked meat local to the Parma area which has always been produced only in the towns located along the banks of the river Po. Featuring a very mild flavour, it is made from a blend of shank and shoulder meat, with trimmings of lean meat and prized fat. It is characteristic mild flavour and natural seasonings are in line with the traditional recipe, and make it more similar to cooked, soft salami than to a normal cotechino. Its sought-after 'musty' flavour comes from the quality of the meat, the Lambrusco in the mixture, the simple but sophisticated recipe, and the knowledge that the people of the Po have handed down to us.
Tips for use: place the bag in hot but not boiling water for 20 minutes, open the pack, and then drain out the liquid in which the meat was cooked. Enjoy with deliciously simple mashed potatoes or an elegant Italian mostarda (fruit chutney).
Gluten and dairy-free  and no added glutamate. Only natural flavourings.
Average weight (kg): 0.500
Packaging: vacuum-packed
Immagine