Immagine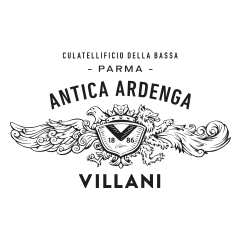 STROLGHINO SALAMI
Local delicacy of the 'Bassa' - i.e., low-lying - area of Parma
Immagine
Strolghino is a DELICIOUS salami that has been made since the dawn of time in the same area that culatello is made. The reason behind this is that strolghino has always been made using the trimmings from the famous King of Cured Meats, i.e. culatello. The story goes that strolghino was originally used as a litmus test for the quality of the culatello, to see what it would be like once cured. Over time though, because it was so good in its own right, it reached the level of popularity that it has today. At Antica Ardenga, the selection of the raw materials, the production process, and the way of selling have never changed.
Tips for use: it is a good idea to remove the meat from its packaging the day before you intend to eat it, so that it can dry out a little. Not too much though! Genuine strolghino salami from Parma's Bassa area is best eaten soft. Slice thickly, keeping the knife at a 45° angle and leaving the slices with a coarse finish. Ideal accompanied by a good Lambrusco WINE.
Guarantees: gluten- and dairy-free. Only natural flavourings.
Average weight (kg): 0,300
Packaging: pack of 5 units in MAP
Immagine