Immagine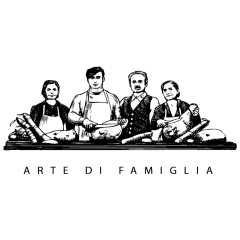 Artisan Porchetta
Pork joint
All the taste of tradition
Immagine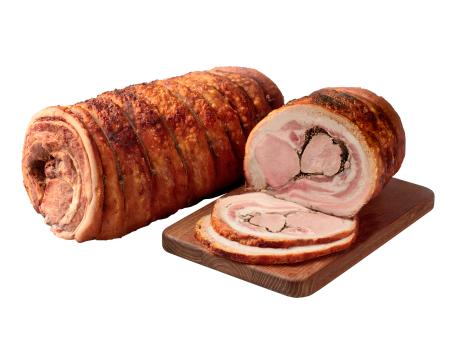 Italian pork joint, seasoned with salt, unpeeled garlic, rosemary and wild fennel flower from the Tuscan hills. 6 hours of cooking in a wood oven gives this porchetta an intoxicating fragrance, and the naked flame of the fire gives the external crust a unique crunchiness. The meat is tender and highly digestible. An artisanal and renowned product that preserves all the taste of tradition. Suitable for various uses and consumptions: from the sandwich for street food to a second course, or single dish, fragrant and tasty.
Gluten-free. Without milk derivatives. Only natural flavours.
Average weight (kg): 5
Recommendations for use: Once the product has been opened and sliced, before consuming it, simply heat the slices in the microwave oven to restore all the original crunchiness of the porchetta and to enjoy it to the fullest.
Immagine